The Brandywine School of Illustrative Art
Foundations for Art - Student's Best Questions and Answers
My private e-mail address for students will remain the same and I welcome your letters and new artwork. If you have lost your CD-Rom Master Disk: Your CD replacement cost is now 39.95 USD- Be sure to back-up your CD now by copying it to a CD or your computer. Send check or money order to: Howard David Johnson P.O. Box 49531 Austin TX 78765-9531 You should have no trouble continuing with the program with this remedy.
QUESTIONS AND ANSWERS UPDATED AND EXPANDED DECEMBER 15, 2010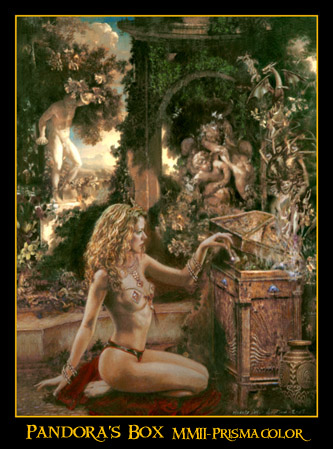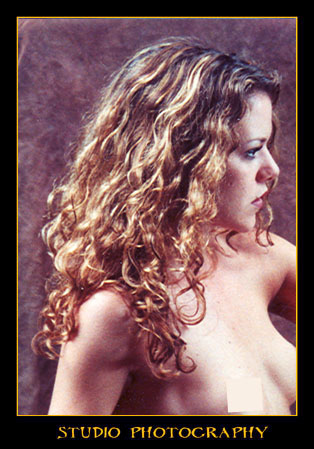 Q: Do you ever create your color pencil rendering over a completely detailed and finished graphite pencil drawing?
A: I used to decades ago, but I hated going to all that time and trouble and having the drawing lost. In those days I would create the image on tracing paper, flip it over, trace it again and burnish (rub) it onto the art paper or canvas. In the 1980's I went to projection but it gave me backaches. In the 90's I began to use two 11x17 color Xeroxes, one to tape on my table thickness smooth beveled glass drawing board under my blank white or flesh colored Bristol board to illuminate from below while resting my hand on the other that I use to select colors and copy details. Since I started doing this, I eliminated a bunch of unnecessary work and go right in with the colors. I take it one small area at a time so I don't get overwhelmed. Its so tough starting out with a blank page but if you just relax and keep making marks on the paper with the right colors in the right places it will suddenly reach the point where it is a joy to work on as the downhill roll takes effect. Hang in there! Relax, take your time!
Q: Do you create just the contour or outlines of your composition with a graphite pencil?
A: Sometimes, laying out dark soft graphite outlines with pencils like Ebony, #2b #6b etc. is great, like with trees and other things that smudging in black will enrich the image. A close-up of a girl's face- or other very light things are different I never use soft darks for those. I'll use a hard pencil very softly to get the outline. For color portraits I use a VERY SHARP softly applied THIN line of sepia or burnt umber for my outlines of the hair, eyes, nose and mouth. They blend GREAT with the peach and salmon colored flesh tones. Sometimes I rub a little Grumbacher or Rembrandt soft pastel into the paper to get rid of the white and Prismacolor flesh tones go over it real nice with the crosshatch.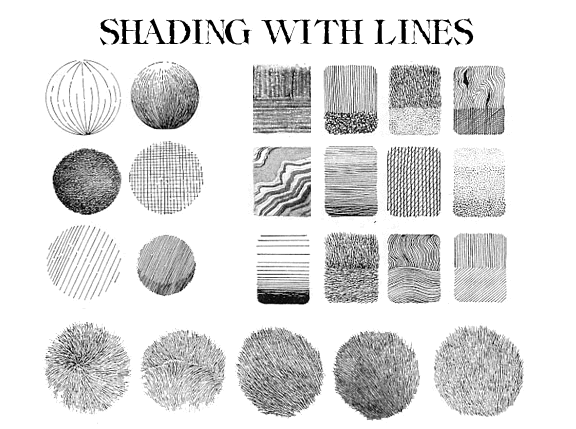 Q: What decisions determine your choice of color pencil to begin your rendering of the over all composition?
A: As I said in the lesson, I copy almost everything and simply hold the pencil up against my source material an as I recognize the best match, that is my choice. My guesses are ALWAYS wrong even after all these years.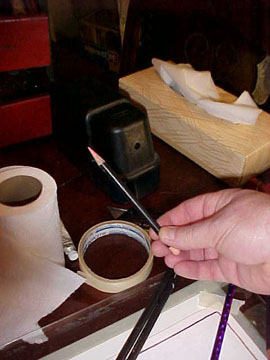 Q: When you do start a drawing with color pencil, do you work in layers using a different color for each layer throughout until the entire composition is finished?
A: Yes, different colors applied on layers create spectacular effects! I usually I have to keep re-applying many layers of the same color and use layers of accent colors like dark brown where the shadow of the hair falls on the cheek on a face mixing with the main color for shadow texture and depth. I don't attempt details until the shape and color are in.
Q: Finally, do you generally start the drawing by beginning with the background?
A: Sometimes the background comes to me first, but not usually, usually I start with the figure(s). On these two examples below the backgrounds were an afterthought.
Q.) I am finding that the pigment wears off with some of these blending tools and especially with the tissue- I am reapplying pigment and blending-Just to confirm is this the correct way?
A.) There are as many ways as there are pictures. I have yet to discover them all. Sometimes I apply 10-50 layers building it up thinly, changing colors every time. Heavy application of light colors causes breakage and cracking, but not dark colors. I apply dark colors to lips and eyeballs or George Washington's coat, above but very lightly on large light areas like sky or skin tones.
Sometimes hard rubbing on dark areas gets the color in the area perfect but it smears out past the outlines and I have to go in and erase or shave the edge clean again with a #2 razor knife.
Q.) HOW DO YOU DO 50 LAYERS OF Colored Pencil WITHOUT MIXING MEDIA?
A.) I SCRIBBLE PENCIL IN, SMEAR, RUB, BURNISH, POLISH WITH TOILET PAPER , ERASE THE EDGES WITH NUMBER TWO PENCIL TO CLEAN THEM UP, THEN SOFTEN CENTER AREAS WITH KNEADED ERASER.
THEN I SCRIBBLE PENCIL IN, SMEAR, RUB, BURNISH, POLISH WITH TOILET PAPER , ERASE THE EDGES WITH NUMBER TWO PENCIL TO CLEAN THEM UP, THEN SOFTEN CENTER AREAS WITH KNEADED ERASER. I DO THIS TEN - FIFTY TIMES BEFORE I LIKE IT. AVOID WAXY BUILDUPS OF LIGHT COLORS AS THEY GET UNWORKABLE QUICK, I APPLY THEM THINLY WITH SUPER SHARP CROSSHATCH OR LAY DOWN A LARGE AMOUNT OF PRISMACOLOR ON A PIECE OF THE SAME PAPER 'TIL ITS PLENTY THICK AND WAXY, THEN I POLISH IT WITH A WAD OF TOILET PAPER THEN RUB IT IN THE LIGHT AREAS LIKE CHEEKS OR FOREHEADS ON A BIG PORTRAIT OR SKY BACKGROUNDS. DO HEAVY WAXY BUILDUPS OF DARK COLORS ONLY. THIS CREATES A THREE DIMENSIONAL LOOK! FIXATIF: USE ONLY WORKABLE FIXATIF NEVER OR ONLY LATE IN THE PROJECT AND WITH PROPER VENTILATION.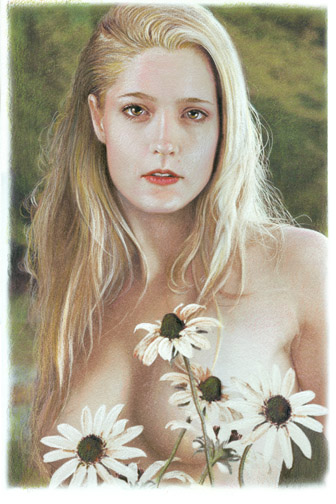 Q.) Do you use all of these blending techniques together or keep them separate? For example first with the toilet paper then the blending stump or is one used for certain areas?
A.) Sometimes I limit myself to one media instead of playing with mixed media, but there is no set order or way to do things. Prismacolor: The wadded or folded toilet tissue is used for large areas like cheeks and foreheads. The fine smaller Stumps for pinpoint detail and large broad stumps (go easy with these)& clear burnishing pencils fingers, thumbs and what –have-you for the darker areas followed by An eraser on a #2 pencil to clean it up or a kneaded eraser rolled up to lighten it when too much is applied. I use both methods separately and in combinations as well as in layers. Each picture has it's own special needs. Be flexible. Be Adaptable. Sometimes I limit myself, like with "Miss Lillian" On that limited color piece, I did not allow myself to smudge or burnish the pencils at all. I did allow use of razor knife and ebony pencil. All crosshatch and adaptive irregular shading motions and patterns.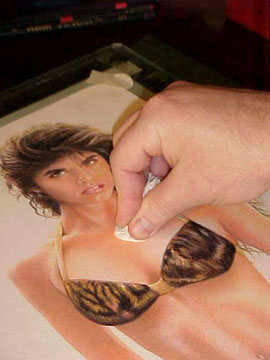 Q.) Although you use Strathmore 400- I cannot find it. What is your opinion about other papers?
A.) I recommend any card stock or thicker smooth white paper. Especially Acid-free. Exact vellum bristol and exact index card stock paper are sold 250 sheets 11x17 for 12 US Dollars or so, very economical easy to draw on surface that's still white after fifteen years. It very economical and good paper.
Q.) You demonstrate shading technique using the Ebony pencils. Do we use this pencil to practice shading or is it used with the colored pencils as an underpainting?
A.) I never use Ebony first, only to darken areas and to create finishing texture effects. I use light brown prismacolors applied lightly because they don't smear. Ebony is the greatest over layer when freshly sharpened and applied on its side. Sometimes I blend it in with colors to darken them, but it can get as messy as charcoal AND RUIN NEARBY PORTIONS OF THE PICTURE if you don't save it for one of the last things you do. I go into under painting techniques below! On Grace below waiting until the VERY end to add Ebony pencil darkest darks was just the ticket!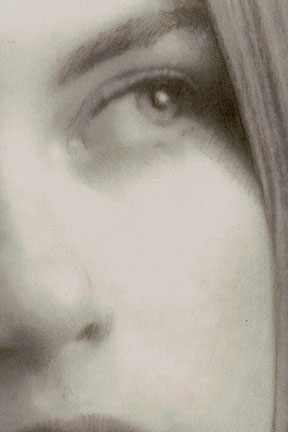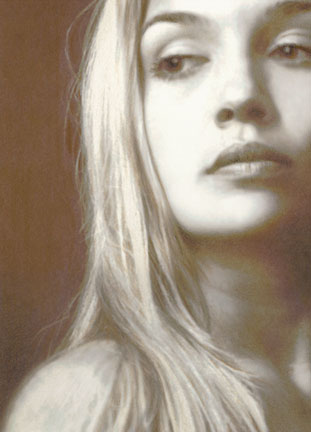 Q.) Should we shade using a variety of techniques-cross hatching etc. or do we use one that we generally gravitate towards?
A.) It all depends on what you're doing. Every picture is unique and different. Use every method that I demonstrate and all that come into your head, and then gravitate toward your favorite. My favorites are crosshatch and irregular shapes or "scribbling". As opposed to say, angled strokes or stipple.
My favorites are crosshatch and irregular shapes or "scribbling". As opposed to say, angled strokes or stipple.
Q.) When applying color is there a specific sequence you place your colors for example. working from darks to light on the whole picture or finish a specific area first then start another area?
A.) Same as before, here are words to live by, and to help you make your own decisions. "What is best for this picture?" It all depends on what you're doing. Every picture is unique and different. Use every method that I demonstrate and all that come into your head, and then gravitate toward your favorites. I use VERY different methods for close-up portraits than full length figures in costumes. I apply dark to the dark areas thickly and light lightly and gently blend the together going back and forth.
Q.) When you worked on the pictures of Arriba or Miss Lillian. what were the general sequence of color application to achieve your results?
A.) On these particular pictures I was using limited colors to create a charming old fashioned effect and sharpen my discipline and get away from relying on "gadgets" like burnishing and smudging. I started with very light sepia colored pencil for the faint outline adding umbers as I went along. later I added whites and the potentially messy Ebony pencils.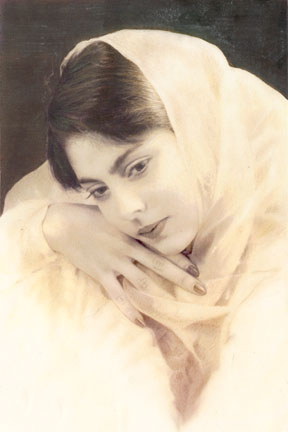 Q.) How does this differ from full color three dimensional scenes like Pandora's Box? Do you use all of these blending techniques together?
A.) It really doesn't differ basically, except that there are more colors and textures applied the same way in layers and controlled to create various effects. I always start with thin light lines, like peach or umbers for a face and the lightest colors overall and go darker and darker in shade and growing brighter and brighter in pigment or tone as these layers build up. Yes and no. I use almost all of these techniques as needed in most pictures to create contrast and various effects from the lighting and textures to create the illusion of three dimensions.
Q.) What about the layers of color? How are they applied?
A.) A little at a time, add color, blend, polish, erase, re-define details, then add MORE color, blend, polish, erase, re-define details again, and repeat this process as often as necessary. A great short cut is under-layments and they often look much better too! To get the effect on BLAIR below left - try soft pastel for skin and wipe it away until it stains the paper, then draw on it. Spectacular results-fast! Sometimes watercolor can work but pat it dry with toilet paper don't let the paper get too wet! On Helen of Troy below right I add a layer of full strength white to add contast and opacity.
Q.) How do you start adding color in a large area without building the color up to thick on say a forehead on a portrait or a sky in a three dimensional story telling picture?
A.) I almost always use underlayments. Sometimes I prepare a huge thick solid area of flesh color or blue prismacolor on scrap paper and pick it up by polishing it with toilet tissue in a circular motion and then do the same to put it on paper nice and thin but effective! Sometimes I prepare a huge thick solid area of flesh color or blue soft pastel on scrap paper and polish it with toilet tissue in a circular motion. I also experiment with the use of different kinds of colored inks, sometimes I used thinned down acrylics or watered down watercolors applied thinly and lightly as to not wrinkle the Bristol board and let it dry overnight before I start with in with colored pencil and pastels. Experiment with under layments and create your own secrets!
Q.) How do you finish, by applying layers of colored pencil and soft pastel to create the colors and sharp pencils for the details?
A.) Yes, that's EXACTLY what I do! Layer upon layer-don't be afraid to experiment! Sometimes I often take Turpenoid and even (gasp!) Smelly lighter fluid and melt the colored pencils and brush it around like oils! A Prismacolor painting! Be careful- WEAR GOGGLES! A droplet flicked of that stuff can blind you. Sometimes I add water to soft pastels and apply them with a brush as a final layer of contrasting texture. I always apply Ebony pencil as a finishing texture or detail to darken the colors, the overall picture or shadow areas. Sometimes I use acrylic or Prismacolor to large black areas for dramatic contrast too.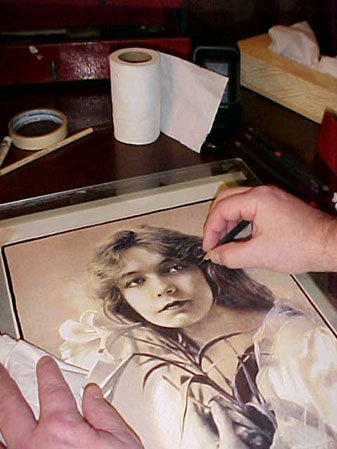 Q.) My mind seems to really balk at considering 'deep perspective', and it's going to be my number one issue in this course to try to master. I am very intimidated by perspective and the basic 'rules' don't translate into something that I can understand. Do you have any recommendations about how I can better wrap my mind around the concepts?
A.) I used to be scared of it, but now its easy. Remember how scared you were when you were about to become a first time Mommy or when you first left home? Relax, Practice makes perfect. Remember the message of classical author HOMER in the Odyssey: Enjoy the journey, the destination is not so important that you want to ruin your journey. Your journey is your life. Look at my pictures to break it down, or better yet, the masters I copy and revere. You can see off into the distance and there's a figure standing there. It's really a very simple concept. Compare with " A close up of a human head cut off at the neck" Self-doubt is your enemy. Protect yourself from doubters whenever you're trying to grow as a person in any area of life, not just your art. Your questions set me up to explain it better, read on…
Q) When you suggest using more than 3 references for a painting, can you tell me how you have had success combining reference materials without having a 'patched together' effect? I intend to work hard at composition but am afraid of marrying together images that just don't fit somehow. Any suggestions?
A.) Practice makes PERFECT. Get a background of a landscape for example and cut out a figure and slide it around. Decide if its too big or too small to fit in between the horizon lines as seen in lesson 3. Then get another figure that matches or an object or an animal, something that fits thematically and slide it around until it fits physically into the perspective. That's how I started, now I have fifty elements and very complex compositions. If you're working with tracings or cut Xeroxes slide them around under tracing paper with the perspective lines drawn on it till they line up. I found I had to make six copies of the figure so I could trade it out for one that fit in between the perspective lines. They hated me at the copy store in the 90's because I made them work so I got a computer in 1999 so I wouldn't have to put up with their laziness. The computer collages are less messy and not bumpy to trace over when they print out like the cut paper ones. Re-read lesson 3 then Re-read my free digital page on the web /digital.htm and the lessons on photo-montage and composition to pull it all together in your mind. Choose your pieces carefully. Make sure the light source is coming from the same direction in all. Make sure one is not looking up at the figure from underneath and the other is looking down at the figure. They'll look bad every time. Make sure your light source is consistent and your camera angle is consistent. Then the pieces will fit.
Q) What is your ideal working size? Is 10"x15" ideal or is it just the minimum size only? If you lap board is 15x30 (If I remember right) then what size seems like a good, comfortable paper size--where you have plenty of room for detail but don't get swallowed up by blank space to fill?
A.) Don't let yourself be overwhelmed- select a small area and focus on just that. Then select another area. Then you have a series of successes instead of bogging down. I bought three 16 x 22 glass plates with beveled edges from Alamo Glass for five bucks each. I love them! They are very thick and have rounded green edges like a nice glass tabletop. On paper I like 11 x 14 or 13 x16 inches best. On canvas I like 20 x 16. I used to do huge pictures but they took so long and I got bogged down. I decided my work was for people to see in print and did not want (I don't do large paintings to hang in the palaces of millionaires. I do sell paintings to millionaires (I don't discriminate) but my art is for the ordinary people to see in print and I have a lot of images to create to complete my legacy of images of our western cultural heritage. Another artist with different objectives would make totally different decisions.
| | | |
| --- | --- | --- |
| Mixed Media including digital | Prismacolor colored pencils on paper | Oil Painting on Canvas |
Q) It appears that you tape your work onto the lap board. Why do you do this? Do you recommend it for any reason?
A.) It prevents a lot of damage and unwanted smudging. I spin the lapboard rather than the paper. When I'm tracing it from underneath, I have the print underneath and it needs to stay lined up with my tracing. Half way through the picture, I get lost and put the light back under the glass and slide my second and identical copy of the source material on top. I compare and copy. This method enables me to work very fast, but there are several other good ones. . It holds it in place also when I set my lapboard against the bookshelf for "admiration phase" (my favorite)