Affordable Book Cover illustration: Quality Custom Book Cover Art made to order starting at $500. U.S. and up ~ Existing Art Licenses start at only $99. U.S.~ same day service! Lifetime term licenses with no restrictions! SEE our New Licensing Center!
Fantasy, Science Fiction, Romance, Horror Mystery, Young Adult Fiction Educational, Religious & Historical Illustrations & more!
| | | |
| --- | --- | --- |
| | Book Cover Art to Stand Out in a Competitive Marketplace! | |
The Wall Street Journal stated that a book is judged by its cover in 3 seconds or less. Your wisest marketing move is to invest in a great cover that makes people notice, value, and desire your book.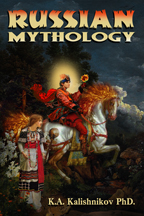 Your cover art is not the place to cut corners. I do my very best to make sure that your book stands out in today's competitive marketplace. Putting your book out there with bad cover art is like burying a needle in a haystack...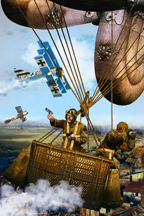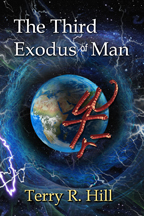 For your Consideration... The Book Cover Art of Howard David Johnson
Amazon Kindle #1 Best seller in Fantasy and Official 2020 Kindle Book Awards KBR Finalist for Best Cover Art and design...

Featuring Fantasy, Science-fiction, Adventure, Mystery, Horror, History, Young Adult Fiction and Romance...
Licensed existing art delivered the same day and new custom art delivered in 30 days or less

Want a CLOSER look? Scroll down for LOTS of Larger examples...
Licenses for existing art starting at only a hundred... with same day service!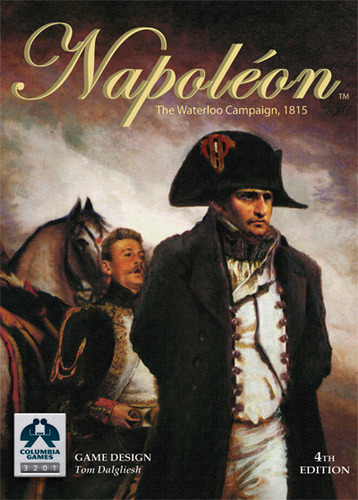 I love to do all new custom art for book covers for novels and all kinds of educational books, games, cards, TV, movies, magazines and calendars, starting at only $500.oo with 50% down. Tell me what you want on your cover and I'll quote you a price in a business day.
Still Accepting Bank Transfers Checks and Money Orders too ~ Ask about easy payment plans ~
| | | |
| --- | --- | --- |
| Historical Fiction | Academic & Educational Covers | Fantasy Adventure |
| | | |
There are few things as rewarding to a writer as seeing YOUR own characters that YOU created faithfully portrayed with attention to detail in a piece of quality eye-catching art to market your book... These were lovingly created from writer's descriptions ~
| | | |
| --- | --- | --- |
| Folklore and Culture | Genere Fiction | Political Science |
| | | |
| | Historical Fiction | |
| | | |
YOU'LL LOVE OUR REASONABLE RATES and FAST SERVICE!
e-mail for more details about obtaining custom art or licensing at
Religion Science Fiction Fantasy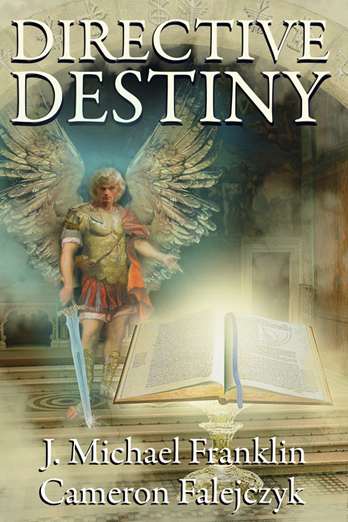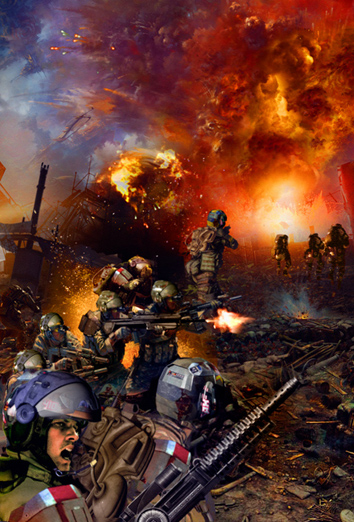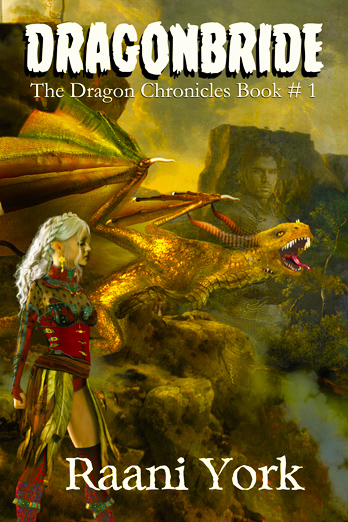 Very few Digital media commissions take a whole month and Your master file is downloadable in just minutes! All deliveries include both Print and e-book formatting at no extra charge.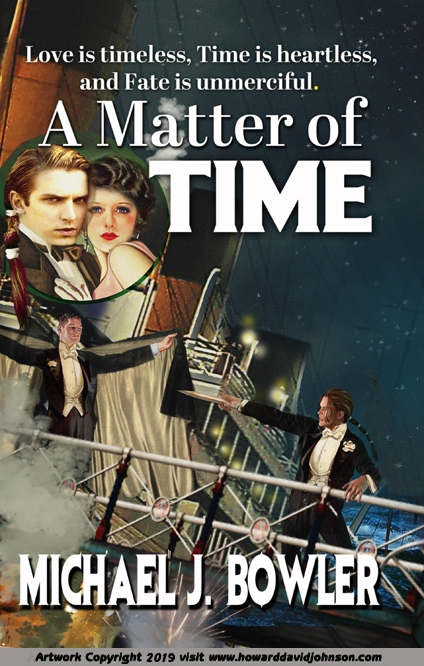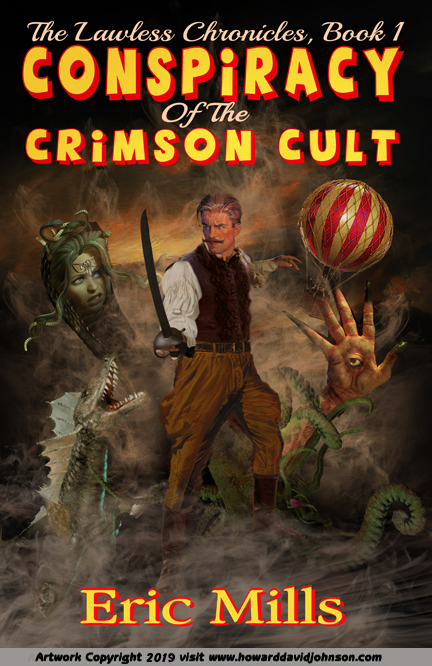 In the 1950's artists charged $300. for a cover. Back then you could buy a BRAND NEW fully loaded car from Detroit for $500. (That's $44,000.00 now) You don't have to be a mathematician to see my $500. starting price is a throwback especially with today's decreased value dollars.
My prices include lifetime publishing rights.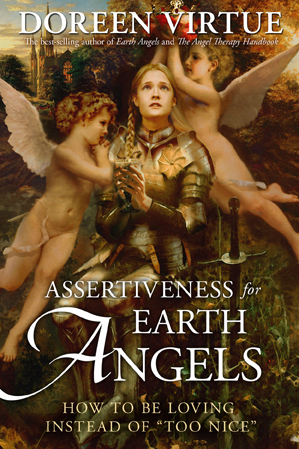 "Some of David's more prestigious clients include the University of Texas, the Universities of Oxford and Cambridge in England, The Australian Mint, The National Geographic Society, Warner Bros. Home Video, MGM, Paramount Studios, Universal Studios, PBS TV, The History Channel, Enslow Educational Publishers, Adobe Photoshop, Auto FX, Tree-Free Greeting, Verizon wireless, Apple IPOD, Doubleday (Random House), Harlequin Top Historical Romances, the History Book of the Month Club, as well as appearing in periodical publications like Popular Photography, and the Wall Street Journal just to name a few."
"The Epic Cycle" Available NOW from Oxford University Press...
Rectangular covers in front only- front and spine or wraparound ~
Art and text- ONE STOP SHOPPING!
Don't you really want to see your cover realized by a professional illustrator who will faithfully follow your descriptions?
e-mail for more details at
I work from writer's notes and outlines when I do custom cover art... Most illustrators only let you use it once and charge as much as $4,000.00, I grant lifetime use plus 70 years - starting at only $500. US for a cover with one figure...




Custom Book covers are available starting at only $500.00 USD. for a single figure with a relatively simple background, more complex backgrounds or crowds can cost a little more...




In the 1950's artists charged $300. for a cover. Back then you could buy a BRAND NEW fully loaded car from Detroit for $500. (That's $44,000.00 now) You don't have to be a mathematician to see my $500. starting price is a throwback especially with today's decreased value dollars.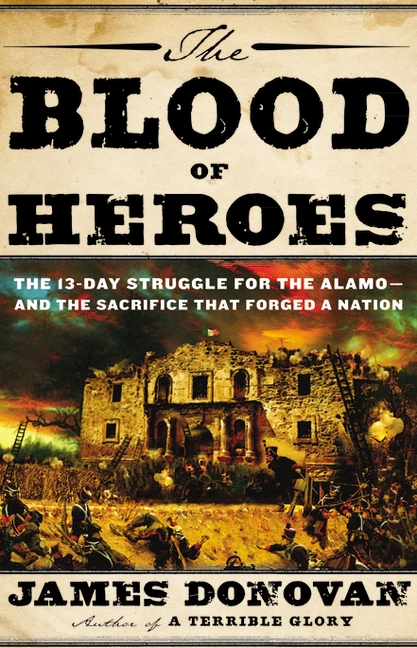 Available in bookstores worldwide:
https://www.barnesandnoble.com/w/the-blood-of-heroes-james-donovan/1106244222
Want to see your Novel realized by a professional illustrator who will faithfully follow YOUR descriptions?
YOU'LL LOVE OUR REASONABLE RATES and FAST SERVICE!
Very few commissions take a whole month and delivery is by direct download in just minutes!
e-mail for more details at
I sell licenses for cover art using existing pieces like these which were easily adapted starting at $99...

Visit our Licensing Center or e-mail for more details at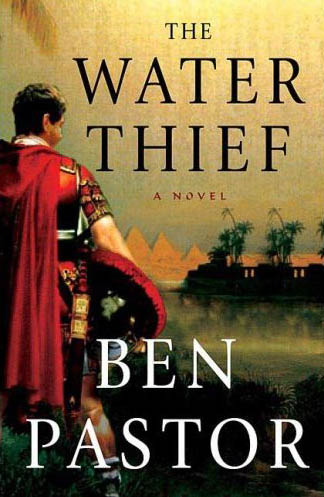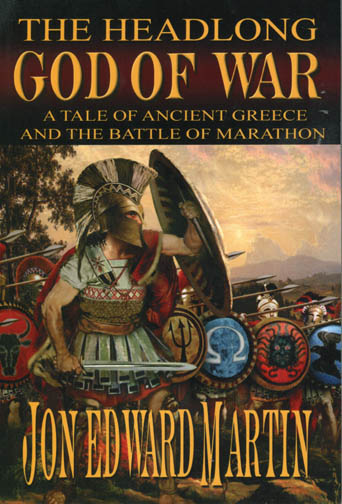 Self-publishing? Nothing will make sure your book gets passed over like bad cover art or cheap stock photos- it sends a message! Our $500 starting prices for custom covers are comparable to stock photo pricing...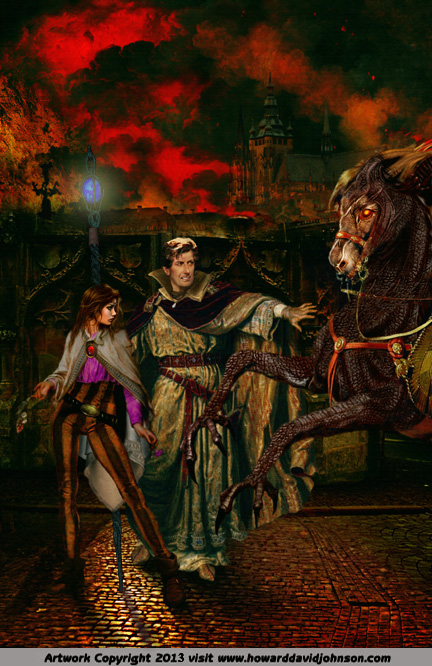 These Covers below were also done from the writers' detailed notes... The one on the lower left is Historical fact (War) and the one to the right is historical fiction (Romance). Each required painstaking historical research to get the details right.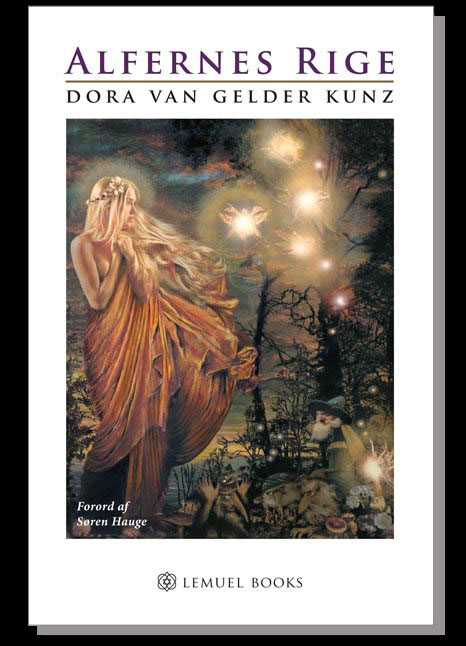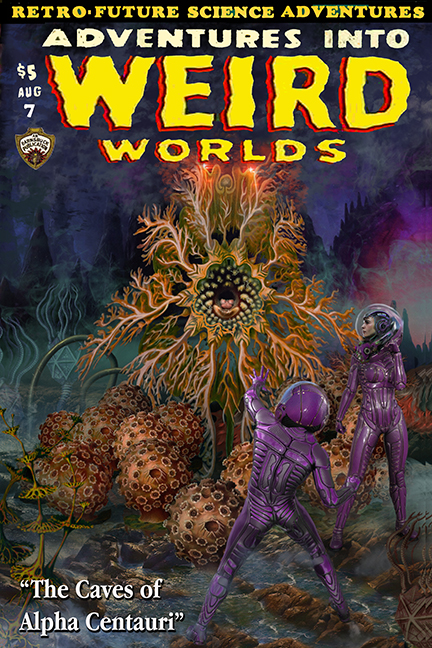 YOU'LL LOVE OUR REASONABLE RATES and FAST SERVICE!
e-mail for more details about obtaining custom art or licensing at
- also full size dust jacket with flaps wrap around covers all available as well as square audio book.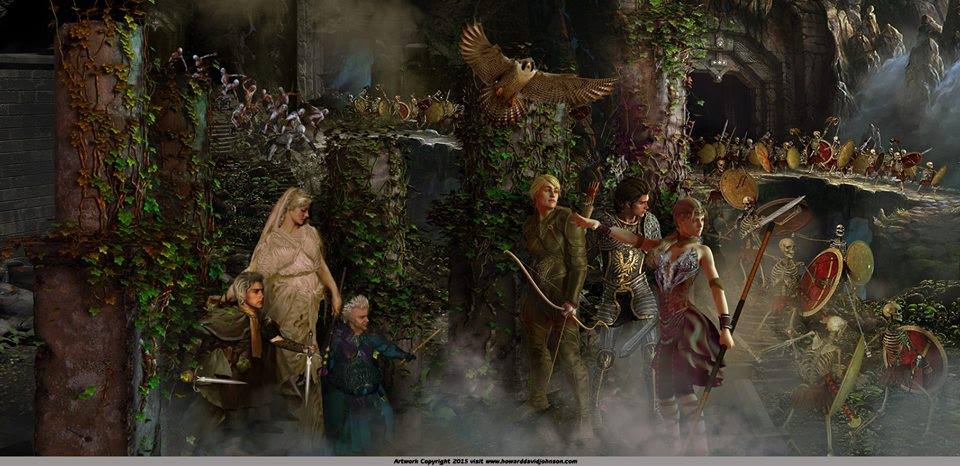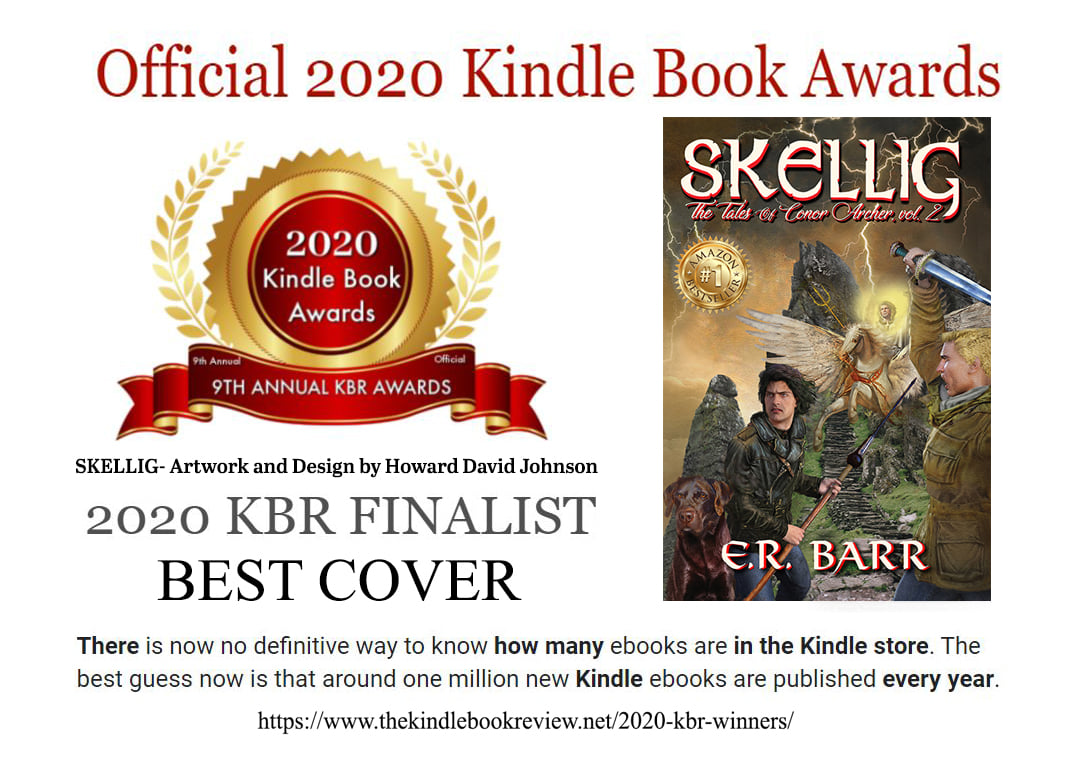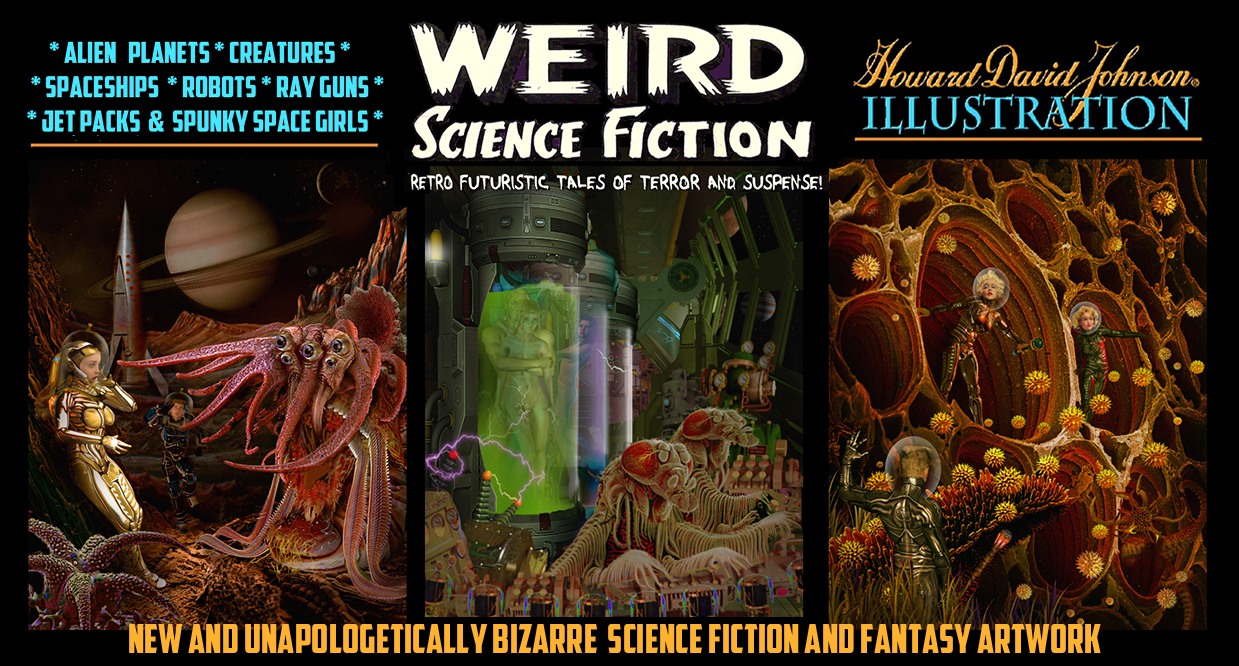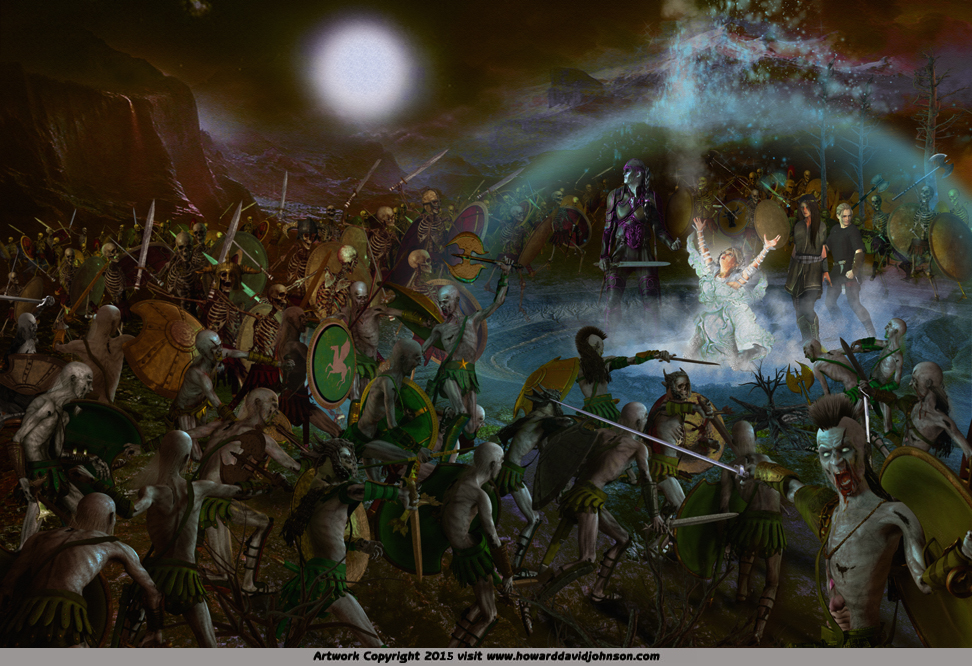 "Hymn of Shadows" Wrap around cover
More examples of Science Fiction illustrations...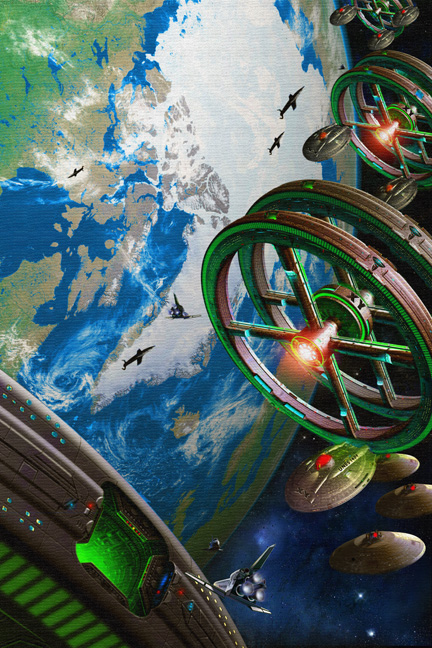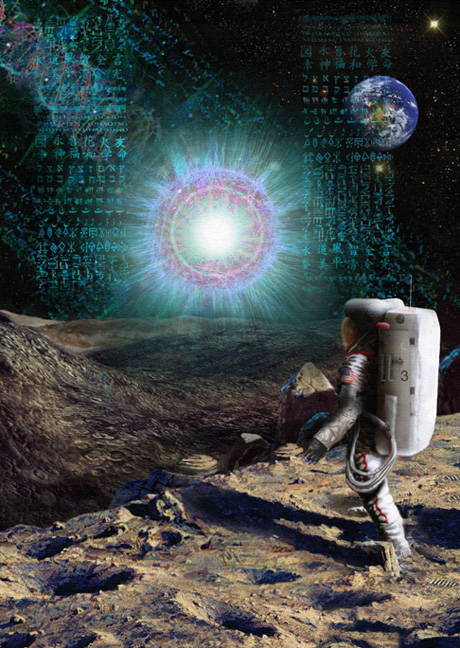 Looking for a cheap price for a really good cover? $99. U.S. Dollars with same day service! These licenses are lifetime term and have no restrictions! SEE our New Licensing Center! [HERE] Most of the illustrations in the various galleries in this web are available for licensing at a very low cost. (Not all)
Want to see your Novel realized by a professional illustrator who will faithfully follow YOUR descriptions?
YOU'LL LOVE OUR REASONABLE RATES and FAST SERVICE!
Very few commissions take a whole month and delivery is by direct download in just minutes!
e-mail for more details at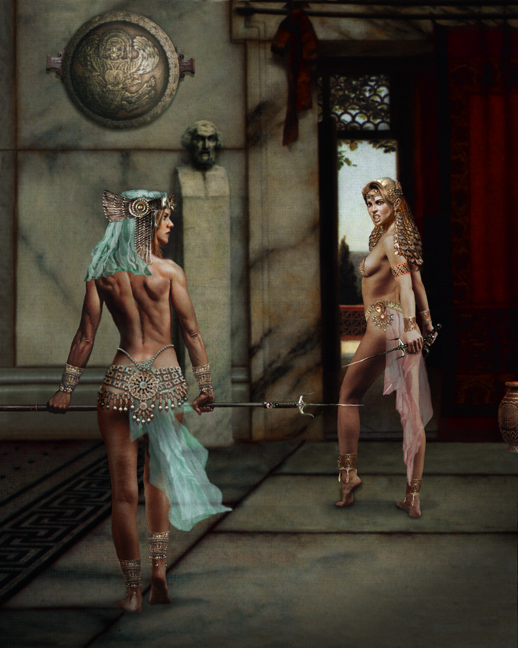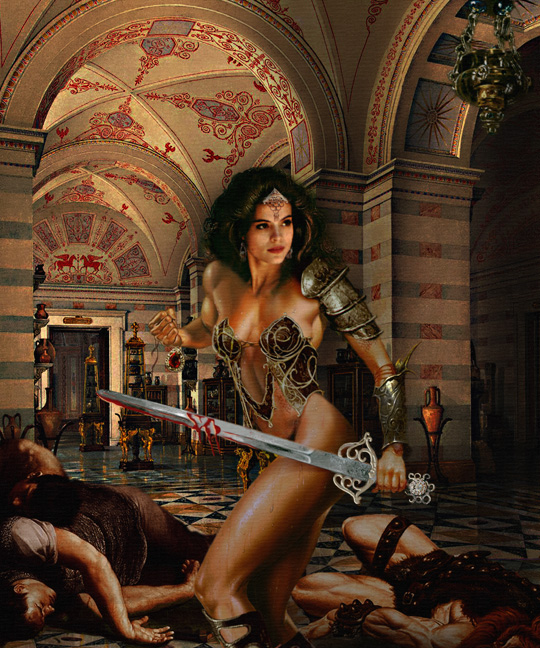 With a background in traditional media including oils, pastels & colored pencils, Howard David Johnson embraces leading edge digital media in the creation of his depictions of fantasy, folklore, mythology, legend, religion, and heroic history. He works in and mixes a wide variety of media * Oil paintings * Acrylic Paintings * Prismacolor Paintings * Drawings * Chalk & Oil Pastel Paintings * Photography * Digital Artistry & Mixed Media *
e-mail for more details at
Thank you for Visiting... Your business, letters, & links are always welcome.
*****
Enter a world of Beauty and Imagination...

INDEX of HDJ GALLERIES ~ LINKS to LARGER ART
The Realistic and Fantastic Art Galleries of Contemporary American Illustrator Howard David Johnson
Click on these Fun Educational Realistic Art Gallery link icons for Two-fisted Tales of VALOR & Frontline Combat featuring Legendary Warriors of History, Knights and ladies of Arthurian Legend, Celtic, Nordic, Asian and Olympian gods & monsters, unicorns, dragons, fairies... and more!
All these pieces of art and the text are legally copyrighted and were registered with the U.S. Library of Congress Office of Copyright by the author, Howard David Johnson All rights reserved worldwide. Permission for many academic or non-commercial uses is freely and legally available by simply contacting the author via e-mail or visiting www.howarddavidjohnson.com/permission.htm
Who is Book Cover Artist Howard David Johnson?

He is a contemporary illustrator and photographer with a background in the natural sciences and history. H D Johnson, or David as he is called, works in a wide variety of media ranging from traditional oils, pastels and others to today's cutting edge digital media. After a lifetime of drawing and painting, Johnson's Traditional Realistic Illustration was exhibited in the British Museum in London in 1996, ( 3 years before he got his first computer ) as well as numerous American ones since, such as the Metropolitan Museum of Art. His illustrations have appeared in every major bookstore and game shop chain in America as well as magazines and educational texts around the world.

Some of David's more prestigious clients have included the University of Texas, the Universities of Oxford and Cambridge in England, The Australian Mint, The National Geographic Society, Paramount Studios, Universal Studios, PBS TV, The History Channel, Enslow Educational Publishers, Adobe Photoshop, Auto FX, Tree-Free Greeting, Verizon wireless, Apple IPOD, Penguin, Doubleday (Random House), Harlequin Top Historical Romances, and the History Book of the Month Club, as well as appearing in periodical publications like Popular Photography and the Wall Street Journal just to name a few.

https://online.wsj.com/article/SB10001424052702304707604577426072268788062.html

Licenses to print his existing work are available at surprisingly affordable prices. Realistic Oil Paintings, Colored pencils, Pastels, Mixed media, and Digital art can also be commissioned for select illustration projects -

Working in a variety of traditional and cutting edge digital media he offers his customers a variety of options and more than thirty years of experience. As an illustrator David has not only used the computer but has been involved in the development of filter imaging software for Adobe Photoshop. He delivers the rights to these custom made copyright free illustrations and old fashioned customer service when he does work-for-hire. On his existing works license offers start at $100.00. Oil Paintings, Colored pencils, Pastels, Mixed media, and Digital illustration can also be commissioned for select projects. For A lesson in Math, Design, and Art Theory, The Johnson Galleries, more about how the artist works and essays by the artist on "Realistic art yesterday and today" and "digital art and it's relation to art history" keep scrolling down...
This Website has been honored by more than 35,000,000 unique visitors
from the Four Corners of the Earth:
My Friends from around the world thus far :
England, Canada, Scotland, Wales, Ireland, Germany, France, Monaco, Andorra, Italy, The Vatican City State, Greece, Macedonia, Cyprus, Turkey, Belgium, Denmark, The Faroe Islands, Greenland, Yugoslavia, Macedonia, Croatia, The Czech Republic, Bosnia, Herzegovina, Slovakia, Slovenia, Luxembourg, Latvia, Estonia, Hungary, Bulgaria, Lithuania, Poland, Austria, Romania, Spain, The Russian Federation, Ukraine, Kazakhstan, Moldova, Malta, Iceland, Finland, Norway, Netherlands, Switzerland, Liechtenstein, Sweden, Portugal, Albania, Armenia, Georgia, Azerbaijan, Belarus, Kazakhstan, Gibraltar, Israel, Palestinian Territories, Egypt, Libya, Mali, Algeria, Niger, Saudi Arabia, Oman, The United Arab Emirates, Kuwait, Bahrain, Qatar, Yemen, Iraq, Iran, Jordan, Syria, Lebanon, Morocco, Ethiopia, Eritrea, Liberia, The Republic of Congo, Rwanda, Kenya, Angola, Ghana, The Ivory Coast, Zambia, Zimbabwe, Sudan, Nigeria, Namibia, Uganda, Kenya, Eritrea, Tanzania, Botswana, Malawi, Senegal, Djibouti, Cameroon, Chad, Gambia, Mozambique, Swaziland, Lesotho, South Africa, Seychelles, Viet Nam, Japan, South Korea, China, Hong Kong, Macau, Mongolia, Mauritius, Singapore, Thailand,

Cambodia, Laos, Myanmar, Macau, Malaysia, Taiwan, Nuie, New Zealand, Fiji, Cook Islands, New Caledonia, Vanuatu, American Samoa, Australia, Micronesia, Polynesia, Papua New Guinea, The Heard and McDonald Islands, The Philippines, Guam, Palau, Cocos Island, The Kingdom of Tonga, Malaysia, Brunei Darussalem, India, Pakistan, Afghanistan, Bhutan, Bangladesh, Sri Lanka, Chagos Islands, The Republic of Maldives, Turkmenistan, Kyrgyzstan, Uzbekistan, Tadjikistan, Nepal, Indonesia, Chile, Argentina, Uruguay, Paraguay, Brazil, Peru, Aruba, Venezuela, Bolivia, Suriname, Guyana, Aruba, The Dominican Republic, Guatemala, Costa Rica, Colombia, Trinidad and Tobago, Antigua and Barbuda, Barbados, The Virgin Islands, Saint Lucia, The Netherlands Antilles, Panama, Saint Vincent & Grenadines, Grenada, Ecuador, Belize, Nicaragua, El Salvador, Bermuda, Cuba, Jamaica, Dominica, Haiti, Puerto Rico, Cayman Islands, Anguilla, The Bahamas, Honduras, Mexico, Madagascar, Central African Republic, Gabon, San Marino, Saint Kitts & Nevis Anguilla, Azerbaidjan, Burkina Faso,

and my home, The Great Free State of Idaho (USA)...

If your home is not listed here please e-mail and tell us where you're from...

info@howarddavidjohnson.com

We love hearing from you! Your business, letters & links are always welcome. E-mail for courteous service...

*****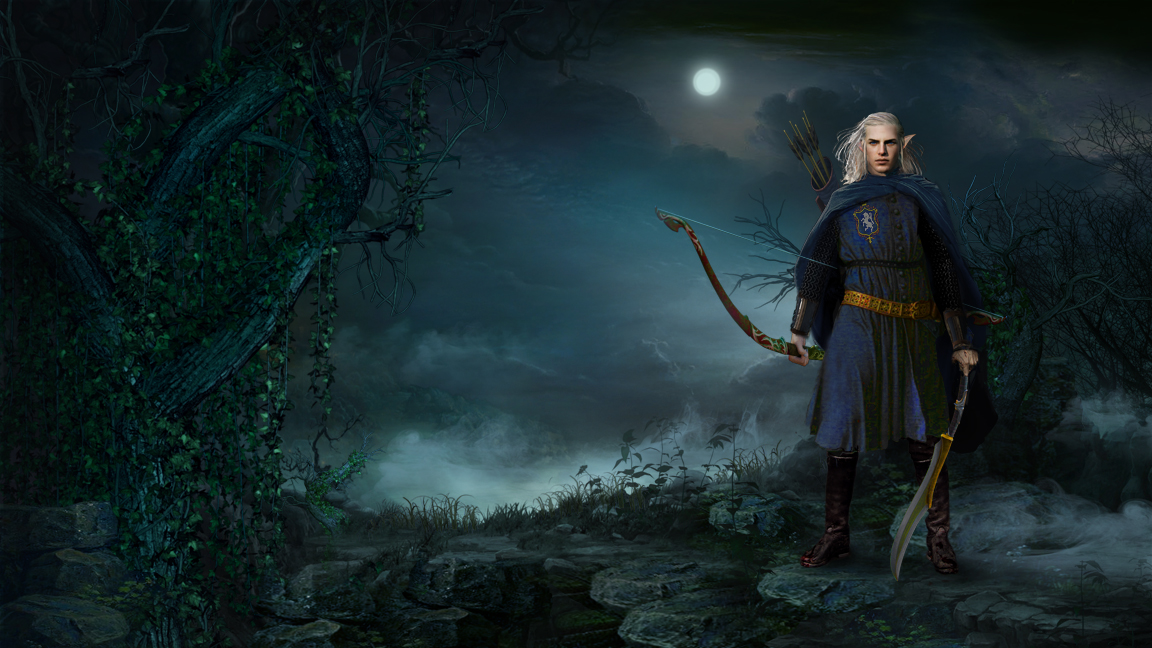 HOW DO WE SORT OUT HISTORY AND MYTHOLOGY?
A brief essay by the artist
As a professional Illustrator I am called upon to illustrate Legends of History and Mythology, Fact and Fantasy, the Sacred and the Profane. In as much as I have endeavored to sort them out accordingly, it has become one of the more fascinating challenges I have ever faced. As I am ever mentioning, the advances of science are constantly giving us a clearer view of the past even causing Mythology to become History as in the case of the Trojan Wars, the legendary Helen of Troy, and the Trojan Horse. The archaeological excavations of Troy may prove the existence of the city of Troy and the Trojan War. They in no way make The Iliad a history book however, because of the un-provable spiritual and religious occurrences in the narrative. This sorting out of myth and legend from history is no less difficult today because of their intertwining influences on one another.
Consider as a more recent example of this problem, 20th century American President Theodore Roosevelt. He lives in history because of his heroic charge up San Juan hill with his legendary roughriders. When this story was printed in William Randolph Hearst's newspapers it catapulted him to fame and ushered him into the White House as a glorious American War Hero. Everyone has seen the paintings and statues of Teddy Roosevelt and his roughriders dressed in khaki, mounted on horseback and charging fearlessly forward waving their swords. In reality, it was a group of Heroic African American Buffalo Soldiers who took San Juan Hill in spite of their heavy casualties. They did not wear khaki. They were not mounted on horseback, but were foot soldiers in the same dark blue uniforms of the U.S. cavalry as worn during the Indian Wars. Roosevelt's group actually took a nearby Hill against light resistance but Hearst said that would not sell newspapers so he created an American Myth. So as we see, here is something taught to children in schools as history is just not true at all, but yet, this myth shaped the true history of the world in the 20th century and beyond.
If Teddy Roosevelt had not been elected president, neither would his nephew, Franklin Delano Roosevelt, who provided very real and crucial leadership during the Great Depression and the Second World War. Neither would Theodore Roosevelt have built the Panama Canal or established the conservation of our natural resources. So here we see Modern Myth not only influencing, but creating History. In reality, I perceive Theodore Roosevelt was a much greater president than history gives him credit for. Although it is true his kindness created the "Teddy Bear", He really was also fit and trim, vigorous and active, and a very tough president in his foreign policies. He was instrumental in America's emergence as a world power. It is also true that he came from the upper upper class - old money in New York with a background of great wealth and limitless luxury and chose to be an outdoorsman, a cowboy, and soldier. When he was given office, he embraced the concept of being a good Shepherd , of seeking justice for all Americans - for this he was called a "traitor to his class".
Actually, he is the savior of his class. In my estimation, it is President Theodore Roosevelt who is most responsible for the end of the then imminent threat of communist revolution or takeover in America. Throughout the early 20th century Socialist Revolutions were sweeping across the globe. Conditions for the workers in America were appalling. Child Labor, dangerous working conditions, ungodly long hours, degradation, and shockingly low pay. When Karl Marx wrote his "Communist Manifesto" he never dreamed of an affluent MIDDLE class. A middle class that is comfortable and savoring, life, liberty, and the pursuit of happiness is not going to rise up in murderous anger and "Storm the Bastile". What Global Communism could not contend with was America's happy and prosperous middle class. Theodore Roosevelt practically invented America's affluent middle class and eliminated the threat of Communist revolution in America. Although he was well loved, he was also hated and caught tremendous heat from the wealthy elite for sharing a small portion of their wealth with the common man. He saved them from a Second American Revolution by customizing capitalism to a kinder, gentler form than the horrors of the late 19th century. Like General Winfield Scott, who won The American Civil War before it started, he defeated his foes with an idea. If the Robber Barons had had their way, their greed could well have caused America to fall to communism. Today, we have a new generation of robber barons but no Teddy to stand up for the little guys. I feel the true history about American President Theodore Roosevelt is more amazing than the myth, but they are interwoven and inseparable, without the one, we would not have the other. He was both a glorious and a tragic figure. As a leader and as a man I believe he is badly underestimated. It was only when his beloved son, nicknamed "Quinnykins" died fighting in World War One that he finally saw through all the myths and glamour to see the awful truth about war face on. He never got over his guilt for glorifying war to his son. We could all learn a lot from his experiences.
War costs money...trillions of dollars. War takes human lives...millions of them! War makes children old, breaks parent's hearts, kills morale. War destroys cities, art treasures, civilization! The first world war alone cost thirty million lives and 4 trillion dollars when adjusted to the buying power of modern U.S. dollars. With the money at the time we could have built a three bedroom two bath house furnished with fine hardwood furniture on five acres of quality land for every family in The United States, Canada, Australia, England, Scotland, Wales, Ireland, France, Belgium, Germany and Russia. There would have been enough left to build and stock a first class library and a proper university in every town of 20,000 people or more. Out of the balance we could pay the salaries for life of 125,000 teachers and 125,000 nurses. The remaining balance could have bought 1919 Belgium and France and everything in them.
I see History as an endless waltz. Three beats over and over. War, Peace, and Revolution. Three beats over and over in an endless cycle of death, destruction, and regeneration. An Endless Waltz... and those who do not learn the lessons of history are doomed to dance this deadly waltz and pay this Frightful price for War. As modern technology such as jet aircraft and thermonuclear missles make the world smaller & more dangerous everyday, tolerating each other's racial, social, & religious differences & living together in peace has now become key to the continued survival of mankind through the 21st century...
~H D Johnson
*****
STYLE and TECHNIQUE
"Those who are enamoured of practice without science are like a pilot who goes into a ship without rudder or compass and never has any certainty where he is going. Practice should always be based upon a sound knowledge of theory, of which perspective is the guide and gateway, and without it nothing can be done well in any kind of painting."
Howard David Johnson is a contemporary realistic illustrator and photographer with a background in
the natural sciences and history. He works in a wide variety of realistic art media ranging from traditional
oils, pastels and others to cutting edge digital media. He loves mixing media. This site features
examples of his Realistic illustration including, photography, experimentalism, and fine art
Pandora's Box- rendered in Prismacolor pencils is not at all what people think of when they hear the word 'drawing'
The various galleries linked to by the icons above show many examples of David's Realistic Illustration, and are grouped by theme rather than media. There are also samples of illustration from his upcoming books on Celtic Myth and Legend and World Myth & Legend. Since boyhood David has studied and copied the old masters.

To create his illustrations he begins with a concept followed by a realistic sketch, researching and traveling to find scenes and locations. Working in his Analog Photography Studio with live models from his sketches he follows with a digitally assembled photo montage, combining original and old realistic elements to create a new work. As a boy David dedicated his life to art in 1960. From 1965- 1999 he used xeroxes and tracings to make his preliminary photo collages. This is patterned after the manner used by Maxfield Parrish and other 19th century notables. Beginning with a tracing, David then draws or paints from these complex original Computer Photo Montages. Many of these are on display on this web and slated for future completion in a variety of traditional realistic art media. As this happens, his finished work is substituted in the exhibit.

David has built up an enormous library of original source photos to use in his realistic illustration. Recently he shot hundreds of aerial photos of clouds at marvelous angles and perspectives and also looking down on the mighty mountains, rivers, and deserts of the American west while flying from Texas to Oregon and back for dynamic source material for realistic flying scenes in upcoming paintings, drawings, and pictures. For decades David has sought out the most beautiful models and brought them in for sessions in his analog photography studio. Using a strategy employed by J.W. Waterhouse, the old master David imitates most - his wistful and graceful models cannot be underestimated in their contribution to the stunning beauty and the potential for lasting appeal of his work. (See the realistic paintings gallery above for more details.) Their last names will be withheld for a few years to protect them from stalkers & other internet predators.

David's favourite medium for traditional realistic illustration is colored pencil because of the high speed and low expense, and people began expressing difficulty in telling his colored pencil drawing from photographs in the early 1980's. In the last 35 plus years he has also mastered Oils, Pastels, Acrylics, Watercolors, Inks, Scratchboard, Gouache, Photography, and most recently, the highly controversial digital media. In commercial illustration Johnson has not only used the computer to create art but has been involved in the development and marketing of computer imaging software for Adobe Photoshop. Working in a realistic style inspired by classic illustration David is deeply rooted and grounded in the Greco-Roman artistic tradition, Feeling that especially with realistic illustration - that the human form is the ultimate arena for artistic expression. David's lifelong dream to become a master artist came true when his Traditional Realistic Art was exhibited in the British Museum in London England in 1996. His mixed media has also been displayed in numerous other ones since such as the Metropolitan Museum of Art. Having achieved international acclaim as a traditional realistic visual artist Howard David Johnson first experimented with combining traditional and digital media in 1999. Because of his passion for realistic illustration, photography, and art tradition, he elected to embrace it and joyfully be a part of this historic era in the visual arts as a 21st century realistic illustrator.

(Unburnished Spectracolor pencils on # 400 Strathmore Bristol board )

Computers have not diminished David's passion for working in traditional media. He still loves to draw portraits from his own photographs as well as using them to create illustrations in various media. Click on the 'realistic paintings gallery' link above for more on his other public domain sources & influences he uses to combine with his photography to create his new and original traditional realistic illustration.

Miss Ann - rendered in Prismacolor Colored Pencils

Since 1972 when he began his career as a scientific illustrator for the University of Texas he has earned his living providing illustration for all kinds of books, magazines, CD covers, and all sorts of games, greeting cards, calendars, portraits, murals and the like with his contemporary realistic art... Johnson's Realistic Illustration has appeared in every major bookstore chain and fantasy gaming shop in The United States and has been used in educational texts and magazines all over the world. This site features realistic paintings & pictures for the twenty-first Century including some oil paintings, as well as lots of other exciting realistic art media such as colored pencil drawings, pastel paintings, acrylic paintings, gouache paintings, water color paintings, and pencil drawings, and also featuring studio, field, & aerial photography, digital painting and photo-montage and all these media mixed in an assortment of experimental combinations...Working in a wide variety of media to create his realistic art he offers his customers a host of payment and product options. He delivers the rights to his custom made copyright free realistic illustration and old fashioned customer service when he does work-for-hire.

Howard David Johnson, or David as he is called, accepts select commissions to paint custom oil paintings with down payments starting at only one thousand dollars. Other media, like colored pencils or digital are of course far less expensive. He grants permission for most educational purposes simply for asking courteously. To use his existing realistic illustrations he offers licenses for publishing starting as low as $100.00 USD.

Use the e-mail links above or below to contact him...

*****

info@howarddavidjohnson.com

Your business, letters, & links are always welcome.

Click F 11 for full screen mode or again to remove it... If your browser ever stops loading click refresh

All realistic illustration - paintings, pictures, & text (c) 2018 Howard David Johnson All rights reserved

Realistic Illustration: The Fantastical Art Galleries of Howard David Johnson

*****



Bonus Section:
Click Here for a Low Bandwidth Page with ALL Seven Essays by the Artist
REALISTIC ART: Personal Opinion Essays on Realistic Art yesterday and today by the artist.
"Did you know the Greek word "Photography" means "Painting with Light"? Today with the advent of computers it truly lives up to it's name. Due to developments in Art and Technology combined with a general lack of public education, I contend that a more complete definition of the word "painting" is needed than that which is found in common usage."~HDJ
"Painting, in art, the action of laying colour on a surface, or the representation of objects by this means. Considered one of the fine arts" ~Encyclopaedia Britannica.
"Painting. noun. 1.) The act or employment of laying on colors or paints. 2.) The art of forming figures or objects in colors on canvas or any other surface, or the art of representing to the eye by means of figures and colors any object; the work of an illustrator or painter. 3.) A picture; a likeness or resemblance in shape or colors. 4.) Colors laid on. 5.) Delineation that raises a vivid image in the mind; as in word painting.
~ Webster's Unabridged Dictionary of the English Language
In addition to his mastery of traditional realistic illustration, Howard David Johnson now combines drawing, painting, photography, and digital media with more than thirty years of experience in these fields to create his Realistic Art Numérica in 21st century illustrations. He later renders the best of these again in traditional media.
Announcing Art Numérica -an exciting merger of traditional visual art and cutting edge technology... a new art form for the twenty- first century... Art Numérica is not limited to realistic illustration but also offers limitless horizons for everything from cartoons to abstractions.
It is the most dramatic development in the visual arts since the Renaissance. In the words of Al Jolson in the movie world's first talking picture" You ain't seen nothin' yet!"
REALISTIC ART AND TECHNOLOGY:
SOME LESSONS FROM THE HISTORY OF REALISTIC ART
Essay one: Realistic Art:
THE MORE THINGS CHANGE, THE MORE THEY STAY THE SAME...
(A Brief essay dealing with attitudes toward Realistic Art and prior developments in technology in history)
Soft Pastels, Acrylics, and Colored Pencils combined

Snobbism in the arts is nothing new. Some people will tell you that oils are the only valid medium for realistic paintings. That Colored Pencil, Digital, and other Realistic Painting and Drawing Media are not valid for "real" art. Young artists, Don't let them bother you. Their forerunners used to condemn Pastels before they gained acceptance and called them "crayons" when Johann Alexander Thiele (1685-1752) invented them. Mercilessly disrespectful art critics of the time could not stop the Experimentalists no matter how viciously they attacked and derided them."Crayon-painting" as it was called in England was practiced early on by persecuted pioneers in Switzerland and many other nations. What a debt we owe to these master artists who refused to knuckle under to the pressure of those short-sighted critics during those historic and experimental times. It took until 1870 with the founding of the "Societe` Des Pastellistes" in France that respect came at last to these heroic & immortal visual artists.

In England the liberation of the Pastellists from slight regard and undeserved disrespect came with the first exhibition of "The Pastel Society" at the Grosvenor Gallery in 1880. Pastel Painters like Mary Cassat and others from America and other nations forever silenced the snobs with their masterworks and gained recognition at long last for Thiele's invention as a valid art medium. I am persuaded that history will repeat itself. Like Pastels, I believe these wonderful new colored pencils and even Digital Realistic Art Media will one day receive the recognition they deserve as powerful mediums of artistic expression just as pastel paintings did. What is your definition of art? Have you thought about it?

Mine is: "anything that makes you feel or think."

Consider dancing... it can be a little skip in the step or rise to the level of the incomparable Russian Ballet. Did you know that just the materials alone for a single oil painting cost up to a thousand dollars these days? Even paying the artist less than minimum wage no one but the super rich can afford them anymore. Something's got to give. Realistic paintings in oil have been highly prized for centuries and the appeal and following of realistic art is undiminished to this day. Oil paintings featuring Abstract Art and Realistic Art are generally the most treasured form of all the visual art media and with good reason. But snobbish art critics favoring abstract art have declared that realistic paintings, or illustrations are not art for a century. With so many representationalist paintings by so many immortal master artists hanging in the Louvre, the Hermitage, and the British Museum and others I think the disrespect for realistic illustrators that dominated the 20th century is academically ridiculous as well as vain and intolerant, insisting theirs is the only valid opinion. What is your definition of Art? I believe almost any form of human expression can be raised to the level of "high art" especially visual art and Realistic illustration...

The detail reveals Realistic art and abstract art combine

By my own definition of art, which is: "anything that makes you feel or think" most abstract paintings are not "real art" to me personally, because absrtact paintings usually neither make me feel or think, usually focusing obsessively on technique and avoiding any coherent content. I usually draw a complete blank mentally and emotionally when I look at them. In 1979 the Houston Metropolitan Museum of Art displayed a triptych of 3 giant paintings they paid fifty thousand dollars for- three blank white canvasses entitled "untitled". Then there was "The incredible new artistic Genius" with an I.Q. of 62 ...Congo the chimpanzee with his gala New York art exhibition...an elaborate prank played on the Snobbish American Art critics about a generation ago by research scientists in the field of primatology. Imagine how upset they were when he created one of his "ingenious masterpieces" right before their eyes. ( My Source for this is the Time Life Science Library volume entitled "The Primates". )

Art education has been almost completely removed from American Schools as a result of generations of this kind of fabulous nonsense contributing to America's cultural illiteracy crisis. Now, the works of Leonardo Da Vinci, Michaelangelo, and other notables are being removed from school libraries. After generations of this, most American college graduates today cannot name even one living visual artist, abstract or realistic.

There is no way that mandating more math, requiring more reading, or scheduling more science will replace what we have lost as a culture.

What is your definition of Art?

~HDJ

*****

Note: Abstract Paintings by Congo the Chimpanzee outsold Warhol and Renoir by over 25,000 dollars in June 2005 at a London art auction. Born in 1954, Congo created more than 400 drawings and paintings between the ages of two and four. He died in 1964 of tuberculosis. There is no precedent for this kind of sale.
But how do all these new Art media fit in with formal definitions of Art?
Art ( noun ) [ Middle English, from Old French, from Latin ars (stem art-). ] 1. Human effort to imitate, supplement, alter, or counteract the work of nature. 2. The conscious production or arrangement of sounds, colors, forms, movements, or other elements in a manner that affects the sense of beauty; specifically, the production of the beautiful in a graphic or plastic medium. 3. The product of these activities; human works of beauty, collectively. 4. High quality of conception or execution, as found in works of beauty; aesthetic value. 5. Any field or category of art, such as painting, music, ballet, or literature. 6. A non-scientific branch of learning; one of the liberal arts. 7. a. A system of principles and methods employed in the performances of a set of activities: the art of building. b. A trade or craft that applies such a system of principles and methods: pursuing the baker's art. 8. A specific skill in adept performance, conceived as requiring the exercise of intuitive faculties that cannot be learned solely by study: the art of writing letters. 9. a. Usually plural. Artful devices; stratagems; tricks. b. Artfulness; contrivance; cunning. 10. In printing: Illustrative material as distinguished from text.
~ The American Heritage College Dictionary of the English Language
*****
Special note: 21st century professional art critics are not repeating these mistakes of history and are blessing and encouraging artists working in all styles and mediums, even including digital media. To them I say: Bravo! If only our world leaders could learn from the mistakes of the past as you have.
Click F 11 for full screen mode or again to remove it... If your browser ever stops loading click refresh
Essay Two
Realistic Art : The Rebirth of Realism in the 21st Century
More thoughts on realistic art yesterday and today by the artist
Art History has entered a new era with the birth of Art Numérique, or digital art media in the 21st century. Artists never stop exploring with mediums. Artists have been developing techniques, experimenting with different tools since at least twenty- five thousand years ago, when the first artist picked up a charred stick and scratched a picture out on the wall of his cave. You'd think everything would have been tried by now, but it hasn't. Exploring new mediums this very day is just as exciting, just as full of freshness and newness as it ever was.
Photography, Drawing, Painting and Digital Artistry combined

The creation of Realistic art has been the goal of most artists since the dawn of civilization. Realistic art was the pride of ancient Greece. The world's greatest museums are full of realistic art. Realistic art WAS art until the advent of the abstract expressionist movement in the twentieth century. The coming of the camera in the nineteenth century changed realistic art forever. Suddenly, realistic art was not the only way to create realism in portraits and historical records. The work of the realistic artist was suddenly made into an expensive luxury. The political power of the realistic artist was broken and they were no longer an indispensable member of society. Hostility to the creators of realistic art goes back to ancient times and the jealousy of advisers to the Pharaohs and others who were not able to spend as much time with their rulers as their portraitists. Although with the aid of photographs, realistic art achieved levels of excellence undreamed of, the realistic art movement of the late nineteenth century was short.
None of these people earning their living creating realistic art could compete with the speed and low cost of photographic portraiture. Determined to survive, great realistic artists like Pablo Picasso ingeniously turned inward and began to explore things that could not be photographed in a new school of art, abstract expressionism. The day of the fine art superstars had arrived. It was now largely just a hobby to abstract and realistic artists alike. Illustration, because of advances in printing technology enabled an elite few to earn a living with their realistic art. These illustrators working in realistic art media were condemned and ridiculed in much the same way Europe's great symphonic composers were condemned for working in motion pictures after fleeing the nazis during World War Two. The rift between realistic and abstract art grew wider and wider. The universities and key media usually sided with the abstract camp and derided anyone working in any realistic art media declaring boldly that realistic art was not "real" art. Immortal giants of realistic art such as Maxfield Parrish were mistreated their entire lives. They were accused of selling out for creating beautiful pieces of realistic fine art to earn a living. The attitude that the true artist must suffer and starve and die in poverty became a rule. There were the Abstract art superstars, the professional realistic illustrators, and the hobbyists who, although cut off from gainful employment and social influence still recognized their artistic gifts as a calling rather than a profession.
( 'The Lady Kriemhilde' rendered in Prismacolor pencils )

Early abstract art masters proved themselves as realistic artists before delving into realms of the intangible. They had to do this at that time to prove themselves because of the challenges they faced from the establishment for going against the status quo. In the latter part of the 20th century, realistic artists like David were challenged to do abstract art to prove themselves as shown in the example above (Deirdre of the sorrows). Later realistic art training was abandoned in most schools and things like splattering paint in fits of rage were deemed more than enough. By the end of the 20th century something as destructive and ridiculous as nailing a pack of cigarettes to a shoe was considered fine art but not realistic paintings. Fashions in art have often been as silly as fashions in ladies hats. As the century drew to a close, many people had had enough. The realistic revolt was at hand.
The rebirth of realism was fueled by the advent of the digital era. Now, for the first time in almost two centuries, an artist or illustrator could earn a decent living again with his realistic art. This is historic. Realistic art is not going to go away, especially now that photography has truly merged with traditional realistic visual art. Photography comes from the Greek words meaning "painting with light". Now with the advent of digital media the capability of realistic art has become almost limitless, truly, "painting with light". The merger of all the world's art forms to realize the potential of motion pictures has come now to still realistic art media. This website for example, combines music, prose, poetry, photography and traditional realistic art media to create an experience beyond merely looking at realistic paintings.
The twenty- first century is already seeing a new renaissance in the arts because of the world wide web. There has never been anything like it. Abstract art, computer art, photographic art, and realistic art are continuing to be separate schools of art but are also blending to create exciting new horizons. Although Digital art does offer completely new horizons to the artist in the 21st century it does not mean the end of our time honored art traditions. Instead, it offers additional ways to keep these traditions and schools of thought fresh and alive.

~ Howard David Johnson MMII

*****

David has four pages of free art lessons & paid private instruction. For more information, click on the link above ( an oil pastel rendering of Mary Shelly's Bride of Frankenstein )
Artist's Statement:
"The Attack of the LUDDITES"
There is a school of thought that seems to think that a caveman's beating on a hollow log with a stick is automatically superior to Beethoven's Ninth Symphony performed by the world's finest symphony orchestra because less technology is involved. I do not subscribe to this kind of thinking. Personally I LOVE computers! First of all, there's the freedom from fear! The undo button is empowering and liberating! More importantly, publishing customers can't afford to pay me for old-fashioned traditional methods like oil on canvas. I can do them, and do them well, but no one but millionaire art collectors can afford to pay even poverty level hourly rates for all that time. The masters often took a year for a single painting. With digital media I can create pieces that look very nice for very nice prices and with blazing speed. The publishing industry is not noted for its patience. In the early days of my art career, mailing traditional media originals was scary at best, but now they can be scanned and shipped without risk. Also in my early days adding canvas space to a work in progress was as impossible as growing a second head... but now it is so easy I usually don't even charge extra to adapt them if its just skies or landscapes! Re-dos and revisions were financially catastrophic! No wonder the starving artist became a stereotype! Before the internet, I struggled to find customers in Austin Texas, now nearly every nation on Earth has visited my website! This was beyond my wildest imaginings as a boy. What an amazing era we live in! I love it!!!
~ Howard David Johnson
*****
info@howarddavidjohnson.com
Your business, letters, & links are always welcome.
All realistic illustrations and text are legally copyrighted & were registered with the U.S. Library of Congress Office of Copyright by the author, Howard David Johnson All rights reserved worldwide. Permission for legal use is available for many applications by simply contacting the author...
*****

Thank You for Visiting the Book Cover Illustration Exhibit of Howard David Johnson...